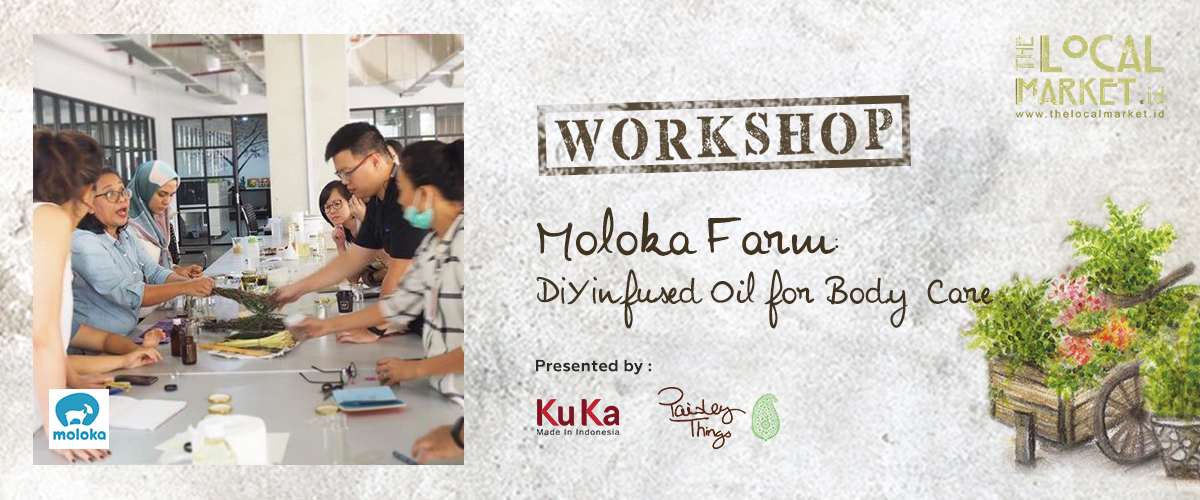 DIY INFUSED OIL BODY CARE WITH MOLOKA FARM
DIY INFUSED OIL BODY CARE WITH MOLOKA FARM
The Local Market - Plant Market @ Batik 81
The Local Market - Plant Market @ Batik 81
Jl. Akri No.81, RT.8/RW.2, Karet Semanggi
Sunday, 22nd September 2019
Infused oil is one of the methods in the extract of plants or spices into the oil that will be used as the raw material manufacture of soap, lotion, massage oil, and other body treatments. The right oil selection, types of plants or spices up to how long the process will be the subject matter in this hands-on class.
WORKSHOP DETAILS
Class Size : 15 people
Ticket : IDR 185K / Pax
INCLUDE
All materials during class

The results can be taken home (1 bottle / jar)

TIME

Sunday, 22nd September  2019 | 10:00 - 12:00 AM (2 hours)
SPEAKER
SPEAKER PROFILE
Moloka Farm Living soap making class taught hands-on skill for the DIY activist in making natural SOAP. 
Started in 2013 with the aim of educating the community will benefit the natural SOAP is good for those who have sensitive skin, get to know the natural soap-making ingredients and make your own SOAP in accordance with conditions of the skin. Moloka soap also an eco-friendly products.
Through this class we expected to spread the passion for healthy living activist pay more attention to daily product that improve health and safeguarding the environment around.
WHAT PARTICIPANTS WILL LEARN
Learn to make oil infused with multi-use soaking the herb/leaf with coconut oil for skin care.
WHAT TO BRING
---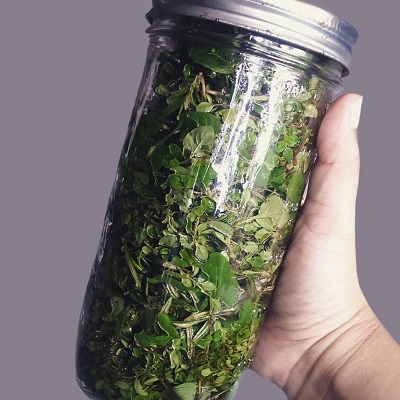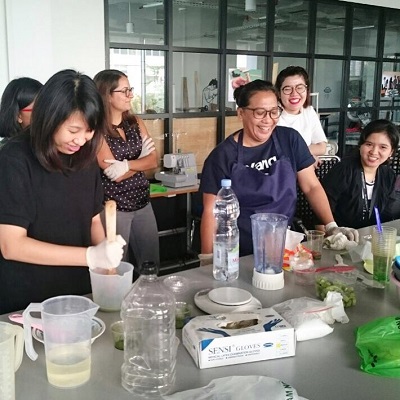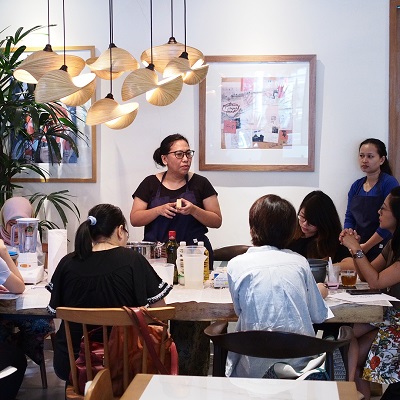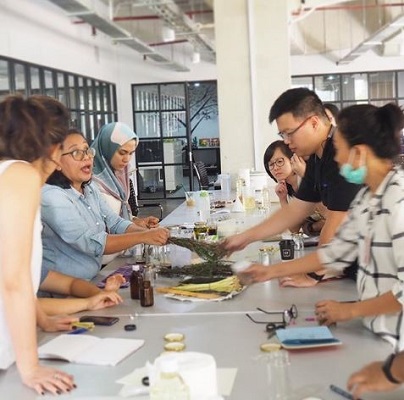 ---
---