BASIC SILVER JEWELRY MAKING
BASIC SILVER JEWELRY MAKING
The Local Market - November Edition : Holiday Market
The Local Market - November Edition : Holiday Market
Urban Forest Cipete
Saturday, 19 November 2022
Let's join Basic Silver Jewelry Making Workshop by LYKA
Well, maybe this activity will intimidate you in the beginning, wait until you try it by yourself with the full guidance of our trainer, that it will make you excited.
Classes usually take 2 hours, during which you can create your own unique jewelry piece. You can follow a design from their simple yet stylish collection, and our author will help you to accomplish your first mission. You can make a gorgeous ring, exotic bracelet, stunning necklace or earrings. You can also bring your own crazy design ideas.
So, lets turn the design in your mind into the awesome jewelry!
TICKET
Price : IDR 600.000
DATE & TIME
Saturday 19 November 
Session 1 10:00-12:00
Session 2 14:00-16:00
Session 3 16:00-18:00
LOCATION
@urbanforest.cipete, Jl. RS. Fatmawati Raya No.45, Cilandak, Jakarta Selatan

INCLUDE

10 grams of silver
Gemstones
Equipment are fully provided
WHAT PARTICIPANTS WILL LEARN
About basic silver jewelry making and your products are yours

SPEAKER

Ratih Pradnyaswari (Co-Founder)
Born and raised in a traditional Balinese family, she went to college and graduated from the architecture school, then learned about conservation in architecture and traditional values. So, there is a desire to bring the village culture where she live to a global field. She is the third generation of their predecessors, their elders who started and introduced the tradition of creating jewelry and technology. So that her love of traditional Balinese jewelry is very close.
---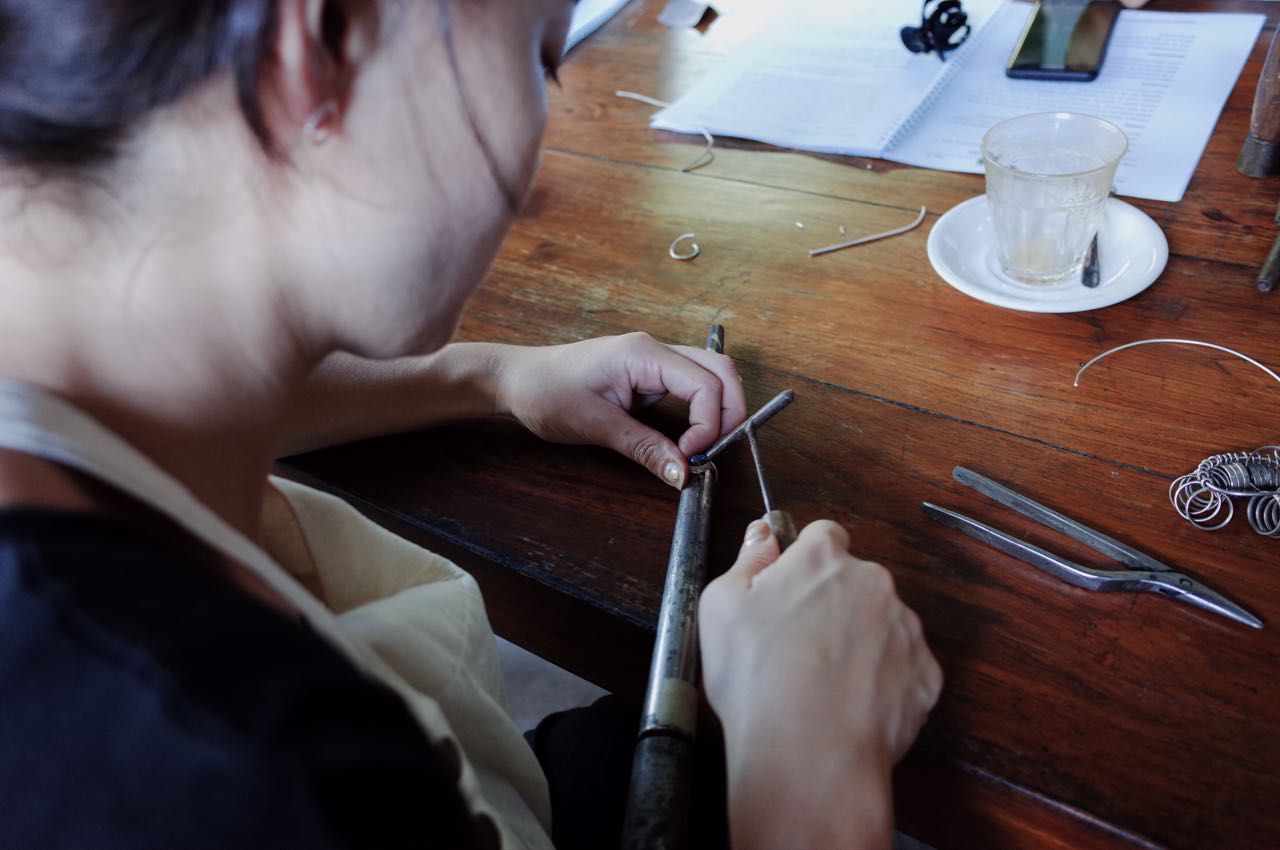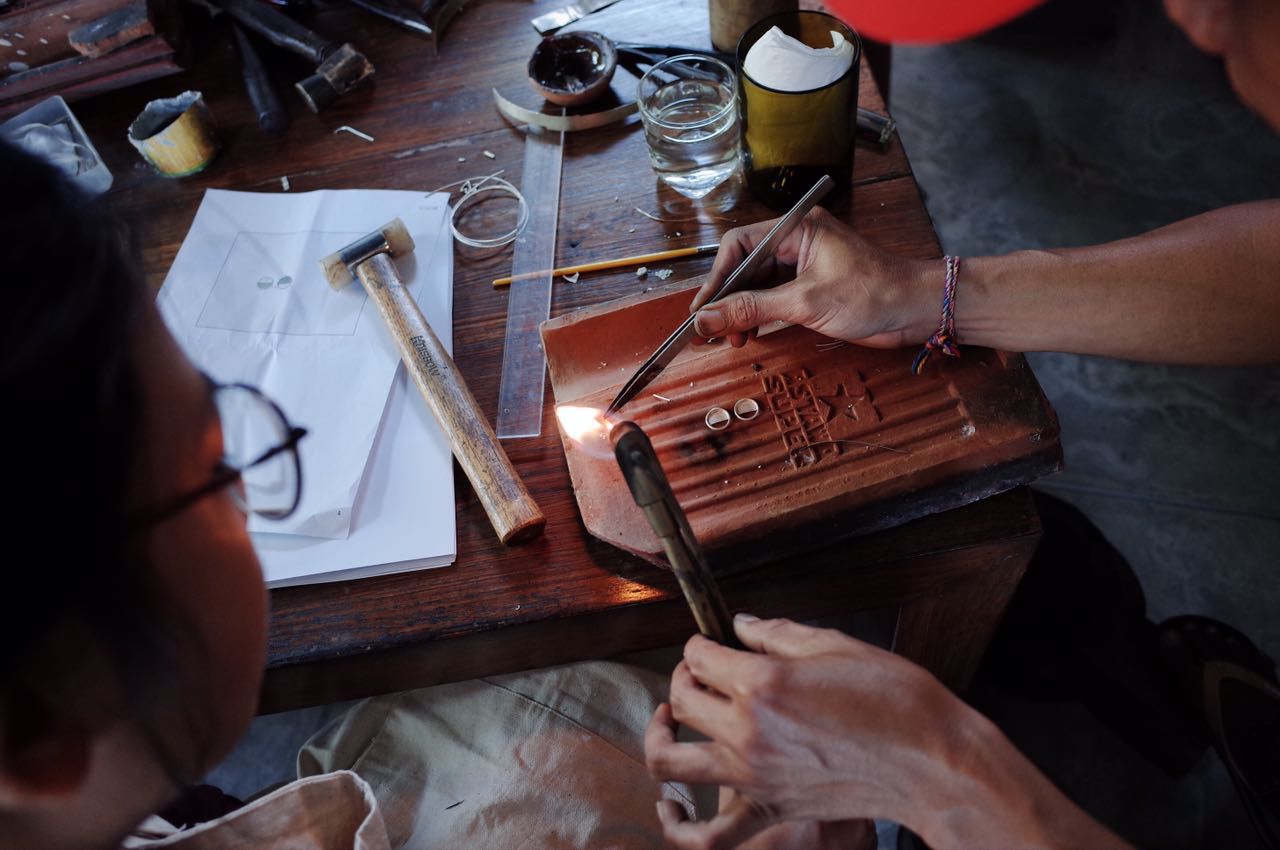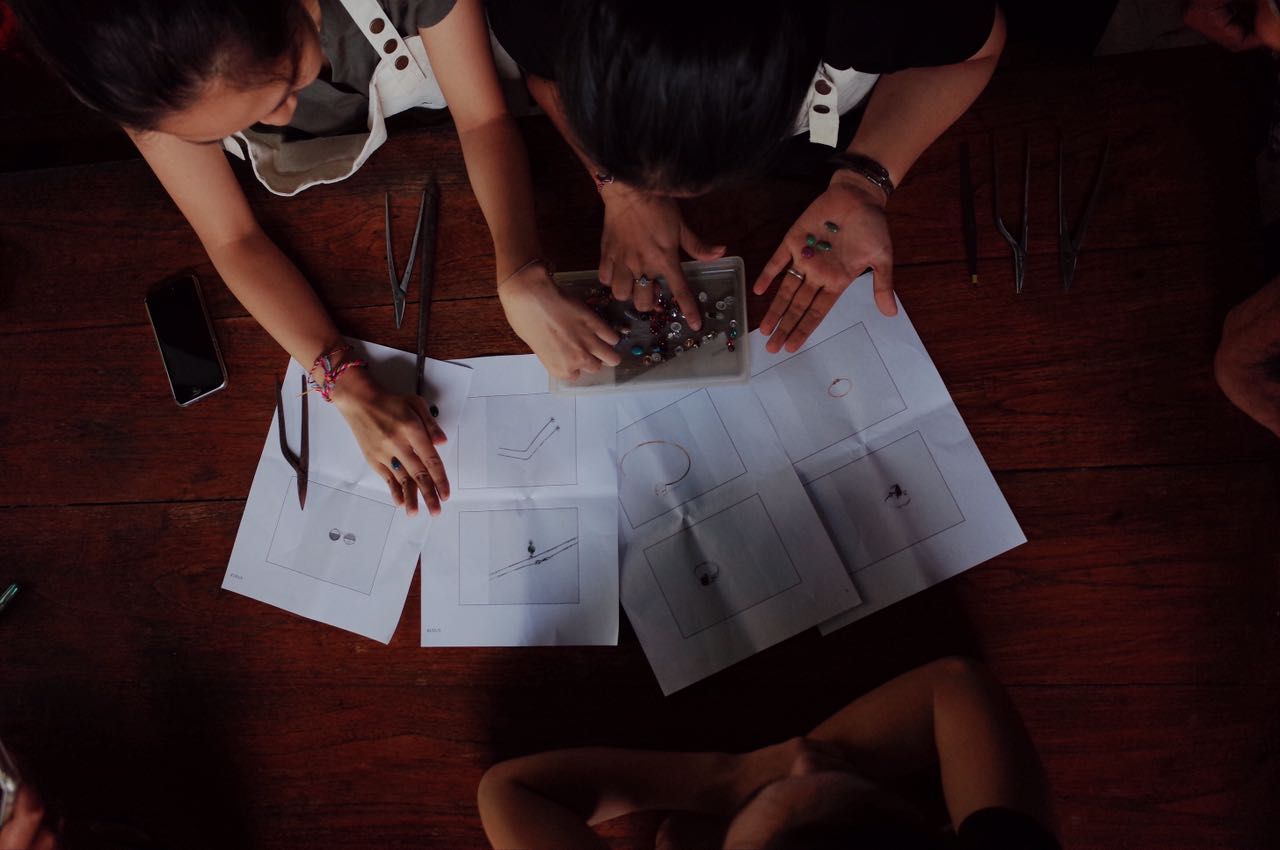 ---
---