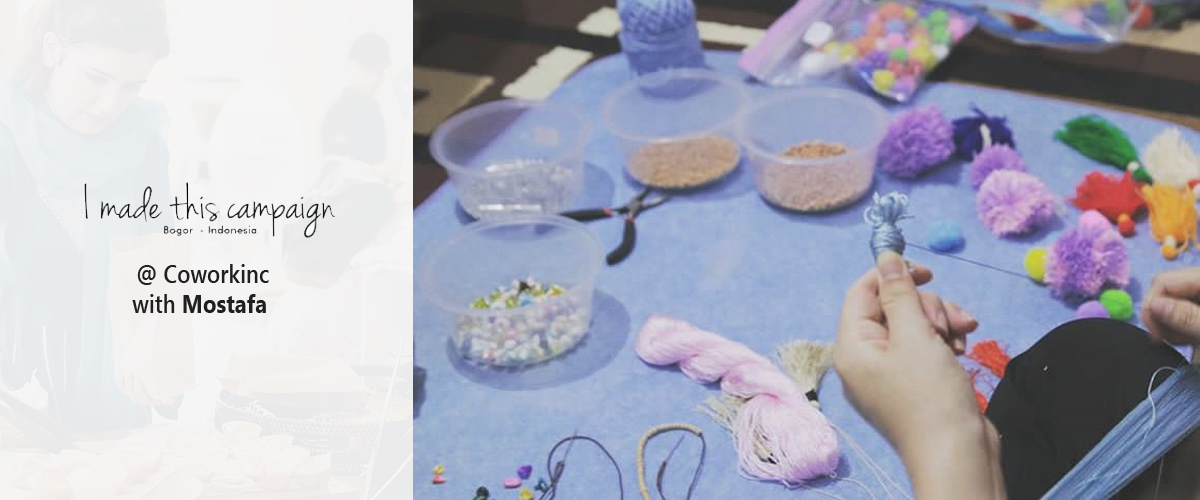 I Made This Campaign
I Made This Campaign
@ Coworkinc
@ Coworkinc
Wimo Building. Jl. Kemang I No.7, Bangka, Mampang Prpt, Kemang, Jakarta Selatan
30 September 2017 @ 11.00 a.m - 01.00 p.m
Project Sharing is being hosted by Yayasan Ku Ka Indonesia to better our community to understand the challenges and dreams of being a refugee.  Stories of these individuals and their families who have been forced to leave the comfort of their homelands due to war, famine and genocide, among other hardships.  Ku Ka Indonesia Foundation has started the I Made This Campaign where each products are made has its very own story of their makers on where they came from.  
This class will be hosted by refugee from Afghanistan to showcase the I Made This Campaign that help them and make the audience understand and empathize with peers who are experiencing extreme upheaval physically, socially and psychologically that by keeping our fingers busy is one of the ways they stay hopeful.  The incredible stories of their fighting spirit, students will also get to learn about the "I made this campaign" project where they are empowering the community to keep active and positivity.
In this class we will be making bag tassels using ordinary materials.
The proceeds from this class goes towards assisting the refugee community with health care and education.
Workshop Details
Speaker : Mostafa
Class Size : 10 people
Price : Rp 200,000 suggested donation to Yayasan Ku Ka Indonesia
Time
30 Sept 2017 (Saturday)
11.00 am - 13.00 pm (2 hours) 
Leason Breakdown
Course Introduction and Start a discussion on the history of bead works in the middle east. 
Sharing about how life has change for them so quickly from where they were to Indonesia.  Started IMTC through Ku Ka Indonesia Foundation to empower and stay creative with a positive mind.
How to make pompoms from scratch
Venue
What You Get                    
1.     Materials to make bag tassels
Wool cords to make pompoms
Materials such as beads, strings, clasps
2.      Sharing session about culture and experiences
---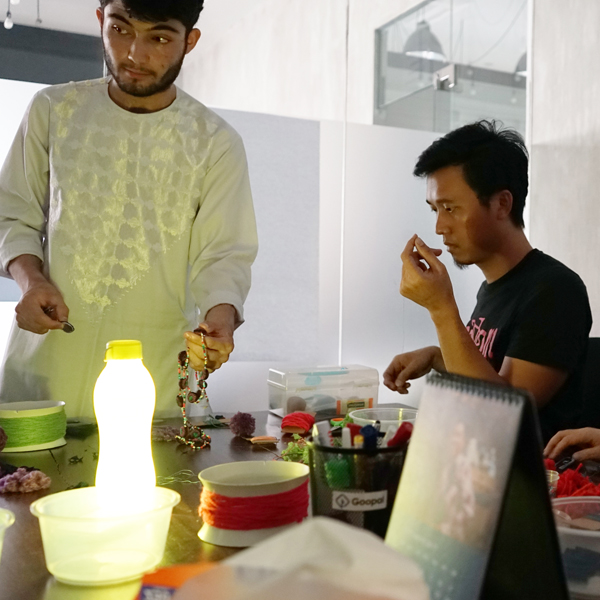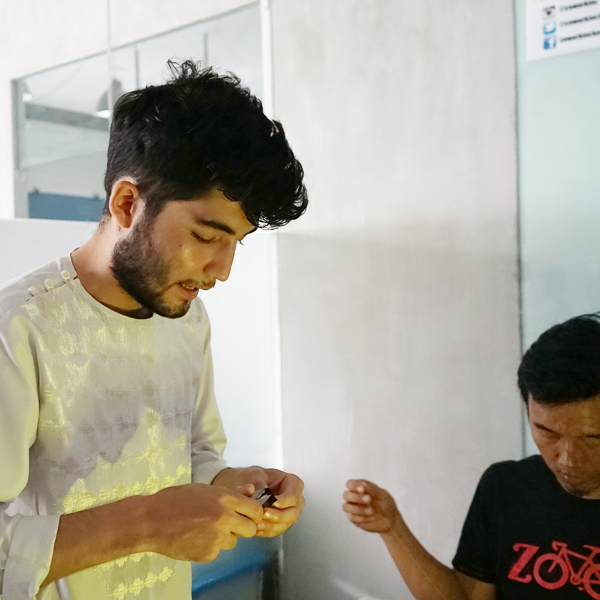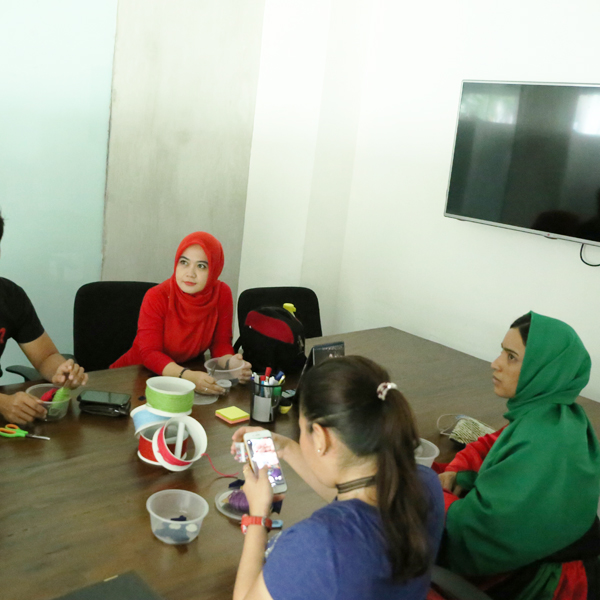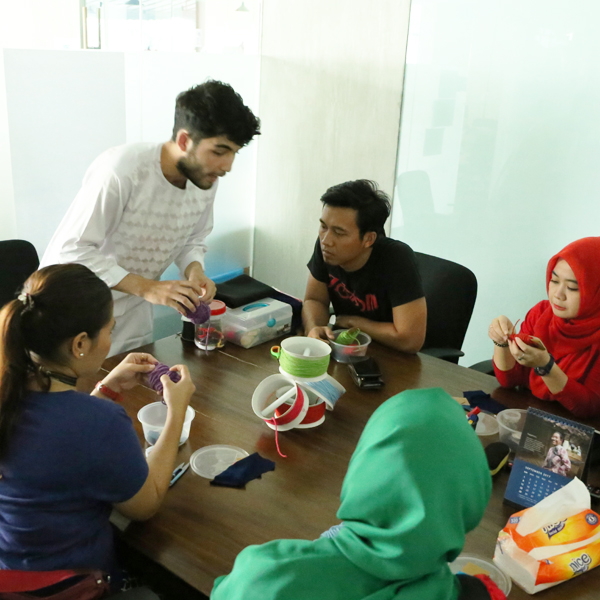 ---
---